What does it mean for a nonprofit organization to be accountable? The Land Connection defines accountability as our responsibility to be transparent with our donors, beneficiaries, community, and other stakeholders by making information available about our finances, the effectiveness of our programs, and our progress towards achieving our mission. We invite you to use the documents below to follow our commitment to building a sustainable and resilient local food and farm system.
Public Disclosure
As a tax-exempt organization, The Land Connection is required to share with the public, upon request, our three most recently filed IRS Form 990s and the organization's application for tax-exemption. To make it easier for our community of supporters to find these documents, we have posted them here. If you have any questions regarding the documents, please feel free to contact our office at info@thelandconnection.org.
2016 AUDITOR'S REPORT
2017 AUDITOR'S REPORT
2018 AUDITOR'S REPORT
TAX EXEMPTION LETTER FROM IRS
ILLINOIS STATE TAX EXEMPT CERTIFICATE
Impact Report
The Land Connection uses annual impact reports as an overview of our efforts from the past year to succeed in our mission. In each of these reports, you can find financial information, program impact, and more. Check back for annual updates!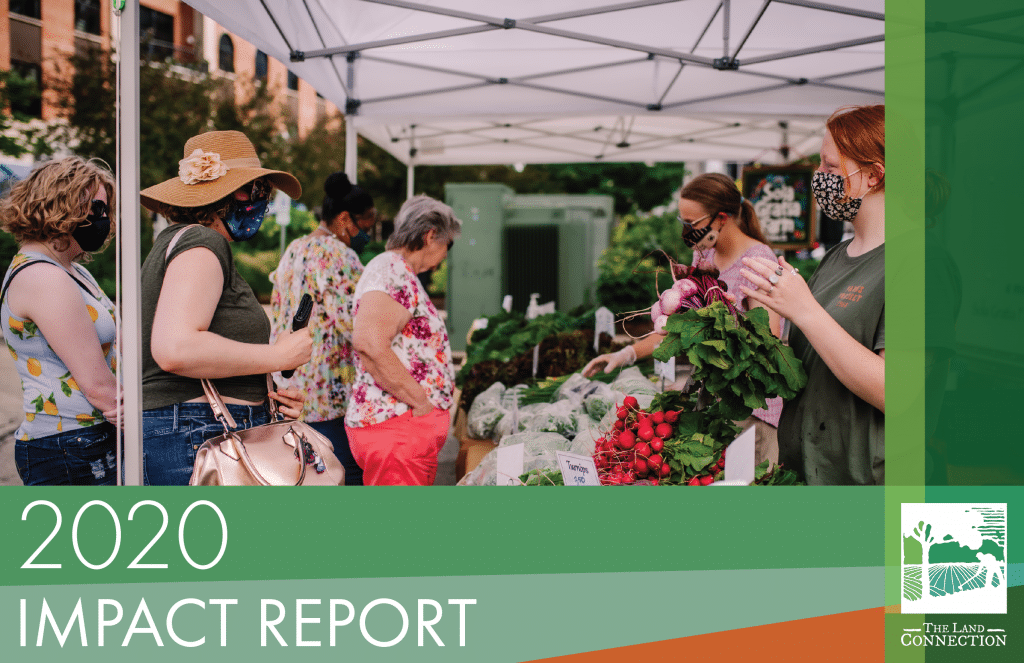 click to download
2019 IMPACT REPORT
2018 IMPACT REPORT
2017 MARKET ANNUAL REPORT