Early bird registration closes August 15.
All registration closes September 8.
What to expect…
In-field demonstrations of cultivation tools for vegetables and row crops
Demonstrations of implements on both four-wheel and two-wheel tractors
Expo featuring industry-leading cultivation companies and cutting edge tools
Conversations with international cultivation experts
…and more!
Row crop demonstrations
Row-crop tools include the Treffler Harrow, Einbock Harrow, and several types of camera-guided cultivators with finger weeders. Demonstrations will be held in 5'' corn.
Vegetable demonstrations
Vegetable tools include the Tilmor Tractor and their basket weeder, parallel-unit cultivator and other tools, Steketee parallel units of side-knives and finger weeders mounted on the Franken-G, Treffler harrow, a variety of KULT-Kress belly-mounted and rear-mounted steerable tools, Mechanical Transplanter with their planting machine and plastic layer, and more!
Schedule Overview
8:30 am Registration & Check-in
9:30 am Welcome & Opening Remarks
9:45 am Roundtable Discussions & Trade Show
11:45 am Lunch
12:30 pm Demonstrations
4:00 pm Wrap-up
Early bird registration closes August 15.
All registration closes September 8.
---
Thank you to our generous sponsors!
Interested in Sponsor and Exhibitor opportunities?
VIEW OPPORTUNITIES SPONSOR/EXHIBITOR REGISTRATION
PRESENTED BY
SUSTAINING

SUPPORTING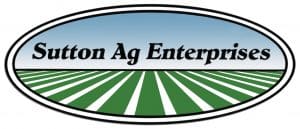 FIELD DEMO
WALK BEHIND DEMO
MEDIA PARTNERS

EVENT HOSTS
---
Can't wait until September? Check out the videos from Midwest Mechanical Weed Control Field Days past below.
2020 [virtual series]
Episode 1: Drone Wars
Jared Oomen of Oomen Farms, Ltd. discusses multiple cultivation implements and the set-up of a camera-guided cultivator in his shop in Hart, MI.
Episode 2: The Awakening
Sam Oschwald Tilton guides us through considerations for tool set-up in Peter Seely's shop at Springdale Farm in Plymouth, WI.
Episode 3: The First Encounter
Sam Oschwald Tilton and Peter Seely discuss weed challenges and solutions from Peter's farm in Plymouth, WI.
---
2019 [Gwenyn Hill Farm | Waukesha, WI]
2019 Promotional Video
2019 Roundtable Discussion: Sandy Syburg, Purple Cow Organics, "Controlling Weeds by Balancing Soil Calcium and Rotations"
---
2018 [PrairiErth Farm | Atlanta, IL]
2018 Promotional Video
Vegetable Growers News TV, Weed Control Field Day Highlights European Tools
2018 MMWCFD in the words of Epiphany Farms Founder / Chefarmer, Ken Myszka
The photo story below highlights our 2018 Midwest Mechanical Weed Control Field Day hosted at PrairiErth Farm.